Club Nautica Indonesia offers Management for private Yachts and  Technical Management for Commercial Yachts and Phinisi boats.
Owing and Managing a luxury yacht is an increasingly elaborate business, Our rule is to advise the yacht owner and them captains to ensure that the yacht is beginning maintained, administered, and operated to the highest standard. Thanks to our European partner Ymanage we can handle your investment with transparency and efficient cost with an online platform. We will manage your commercial yacht for you and have a passive income with chartering, in the marina or around the 18,000 Indonesian archipelagoes.
Those who want to own a private yacht in Indonesia simple to maintain their private yachts to be ready for your free time family holiday or use it for your business meeting,
Club Nautica Indonesia offers different Tier's for them client from Bronze, Silver, Gold in Technical Management with a discount on repair and spare parts, agency for clearance, tickets for Raja Ampat permit, transportation from/to airport, speed boat from/to Waisai
For further information contact us
YMANAGE
The platform online YManage is designed as a suite of tools for yacht owners and yacht companies. Manage all operational on board & ashore in an efficient, safe, and smart way.
YManage is a cloud platform where shipowners, crew, and companies can easily work together even if they are in different places
We keep you on the winning side by providing high-quality management services for Yacht and Shore Teams. Live interaction will allow you to delegate projects and tasks.
Through the Yacht Platform portal, you can access independently all activities remotely, as well as work on team projects, share documents and ideas on a professional secure platform.
Yacht Management Software
Keep your data and files safe. 10 Management modules designed by Captains, DPA, CSO, and Professional Yacht Operators so that you can focus on up-to-date relevant information.
Yacht Training and Career
Our training is offered in partnership with an excellent nautical institute. We now provide a range of courses from entry-level to Master 3000, Engineer, Deck, and Stewardess. All certified and recognized by agencies worldwide.
further information please contact us :
info@clubnautica-indonesia.com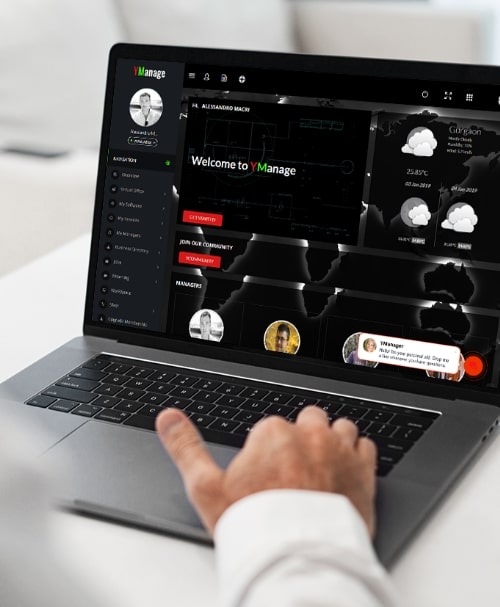 In Collaboration with Banyuwangi International Yacht Club and Nautica Yacht Agency, we can, in addition to all the above description mentioned, give you an overview of the itinerary for your holiday on your boat in the most beautiful place in Indonesia with a possibility to merge all with Resort for one night stay or just an amazing dinner with your Yacht in front view in Banyuwangi International Yacht Club and doing scuba excursion with a local guide, trekking, and more activity. Use your Yacht, from us prepared, for your business trip with an important meeting and share an enjoyable time to know each other before or after a business contract deal. We can help you to handle your boat, help with the itinerary, or rent one for you. We will ensure the safekeeping of your yacht in any place if you decide to leave Her for a while and will be on standby ready for your next trip to explore Indonesia's islands.
Nautica Yacht Agency will take care of your logistics, transportation, flight, and itinerary at any time and location that suits your needs.